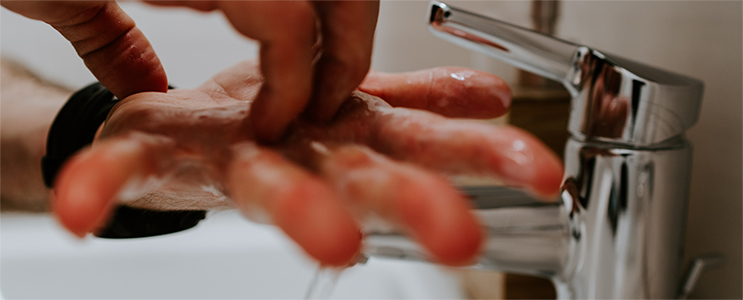 COVID-19 UPDATE
All of the following still remains but as of Monday 6th July we will returning to our usual opening hours of:
8.30am – 6.30pm Monday to Friday
8.30am - 1pm Saturday
As always if you have an emergency outside of these hours then please call the usual number to speak to our emergency line.
A huge thank you to all that have visited us through this difficult, everyone has been great in helping us to comply with social distancing.
With the changes to lockdown we are continually looking at the way we work. Whilst for the time being clients will remain outside of the building, at the discretion of the veterinary surgeon or nurse, we will be beginning to allow certain clients into the practice under carefully controlled circumstances. With this in mind we politely ask that when bringing a pet down to the surgery for consultation, operation or vaccination that you abide by the following steps:
Please where possible

wear a face covering

, it doesn't have to be a mask just something that covers your nose and mouth, it could be a scarf or bandana. Our team members will be wearing a mask or face shield too. It is important to make sure that both you and our team members are safe, particularly in close contact situations, such as handing over your pet to a team member to examine in practice.
Do not bring your pet to the surgery if you have the main signs of covid-19 (a new cough, loss of sense of smell/taste and fever)or have had contact with anyone who has tested positive for covid-19 in the last 14 days.
We will be asking people to respect the 1m plus social distancing rules
Wash your hands and use hand sanitizer whenever possible.
Thank you all for your understanding during these difficult times. We are committed to caring for your animals and want to continue to provide a great service to our patients and clients. By keeping safe and avoiding infection with covid-19 it enables us to continue to do this and again we thank you for your help in keeping us all safe.
Regards
Sue Owens
Practice Manager
---