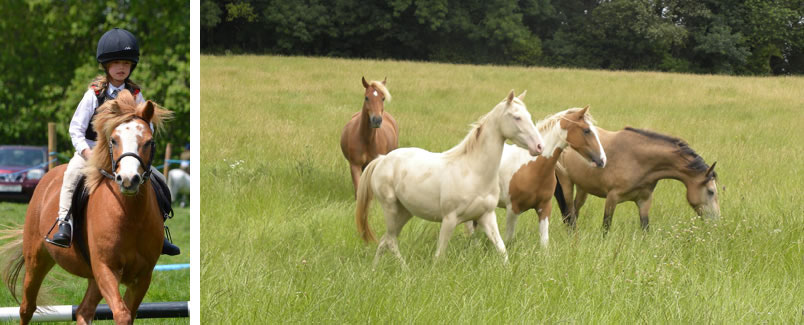 Worming
Horseowners seem to be bombarded with a mass of information regarding worms and wormers. We aim to distil that information for you and to produce a worm control programme tailored to your situation, giving targeted clinical advice together with the appropriate product. The risk of disease due to worms is much greater for instance in a crowded livery yard with shared grazing and owners following individual worming programmes when compared to one owner keeping a few horses on well managed pastures with regular collection of droppings and rotation of the fields.
Current veterinary best practice aims to maintain parasite levels in our patients at a manageable level, but not to eliminate worms altogether, thereby reducing the development of resistance to deworming drugs. The most common types of worms found in horses are large and small redworms, roundworms, pinworms, bots and tapeworm. Of these, the most significant parasite is the small redworm and it is not uncommon for us to encounter fatalities due to the mass emergence from the gut wall of large numbers of small redworm larvae. It is critical to receive the correct veterinary advice as to the type of wormer to use and the time of year to treat. Other less severe signs of disease caused by worms include weight loss, ill thrift, colic, diarrhoea and protein loss due to chronic damage to the gut wall.
Optimising your horse's health and avoiding problems caused by worms can be achieved through a combination of the following measures:
appropriate pasture management including removing droppings, keeping stocking densities low, rotating pastures and co grazing with species other than horses
tactical use of the right wormers at the right time of year
monitoring parasite burdens during the grazing season through counting worm eggs in the droppings.
If a faecal worm egg count indicates the need to treat, we also offer a discount on wormers subsequently purchased. Please feel free to ring us to discuss controlling internal parasites and keeping your animals healthy.