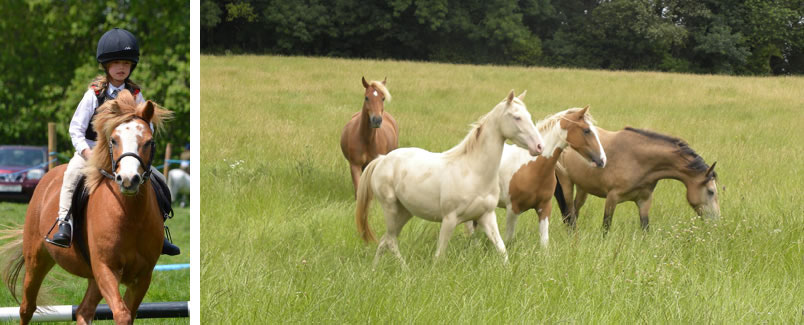 Dental Health
Equine Dentistry is a rapidly developing science that has contributed very significantly to the welfare and health of the horse in recent years. We have embraced these developments in our Practice and have invested significantly in state of the art dental equipment and in ongoing training in advanced equine dentistry for our veterinary surgeons. We recommend a veterinary dental examination and dental rasp approximately once a year. This is often most conveniently combined with an annual vaccination and we offer a discount when the two procedures are performed together. There is always the option to sedate more nervous horses to ensure a safe and stress-free experience for horse, vet and owner.
Annual rasping removes the sharp enamel points that form on the edges of horses' teeth due to the scissor-like action of the jaw during the process of chewing. Sharp enamel points can cause discomfort, reluctance to be ridden and ulceration of the tongue or cheeks. Routine rasping is performed with either a diamond electric burr and/or a selection of hand rasps.
Apart from the development of sharp enamel points, there are many examples of dental pathology that may affect your horse's wellbeing and ability to eat his food. These include misaligned or overcrowded teeth, impaction of food material between teeth and resultant gum disease, dental decay, the formation of sharp hooks that dig into the soft tissues of the mouth, fractured teeth or infected tooth roots leading to sinusitis.
Examples of symptoms that may point towards dental disease include:
Difficulty eating, dropping food (quidding) or an abnormal chewing action
Impaction of food material in the side of the mouth
Pain on palpation of the cheeks
Tilting or tossing of the head when being ridden or when inserting the bit
Weight loss
A nasty smell from the mouth or a smelly, pussy discharge from the nose
Our aim is to maintain optimal dental and oral health through preventative health care and early detection and treatment of any problems. However, if you notice any of the above symptoms, please do give us a call. We are equipped to perform most dental procedures from the removal of large dental overgrowths and hooks to the extraction of diseased teeth under continuous sedative infusion and regional nerve blocks.