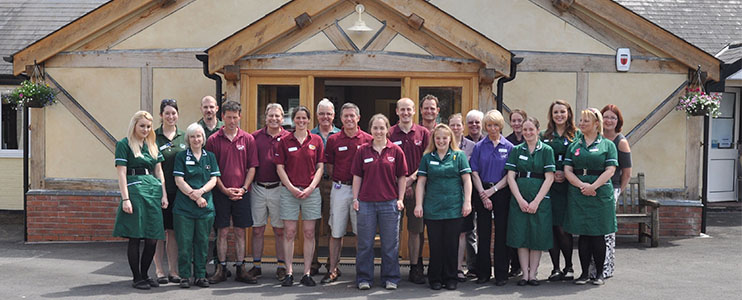 Job Opportunities
Veterinary Receptionist Position
We are looking for an organised and friendly part time receptionist to join our growing Veterinary practice in Leominster. You will be organised, friendly and polite and have a passion for pets with great interpersonal skills for this customer facing role.
Person Specification
The role is part time, averaging 25 hours a week and will include 1 in 6 Saturday mornings
As a receptionist for our surgery, your duties will include:-
Manage appointment bookings and client registration both face to face and by telephone, in a professional and efficient manner using the in-practice database system.
Receive and welcome clients and the patients for appointments, being sensitive to their needs and promoting a professional image at all times.
Maintain and grow product and services knowledge and be able to advise clients and sell these when appropriate.
Work with other members of the team to ensure that the reception and other areas of the practice are kept to a high standard of cleanliness and are presentable at all times.
Assume responsibilities for managing patient Health Care Plans, processing Insurance Claims, record keeping and general administration duties.
Applicants must be enthusiastic and client focused individuals who can demonstrate an aptitude for multi-tasking in what can be a busy but exciting environment. The successful candidate will possess confidence to answer clients telephone queries, have proficient IT and administration skills, be a clear communicator and share the owner's enthusiasm for providing an efficient, client focused service. Previous receptionist experience is essential.
Competitive salary
Hours of work: 2pm – 6.30pm Mon – Fri
Please reply in writing with your CV to Sue Owens, Practice Manager by e mail to sue@marchesvets.co.uk or send CV to Marches Vets Ltd, Ryelands Road, Leominster, Herefordshire. HR6 8PN.